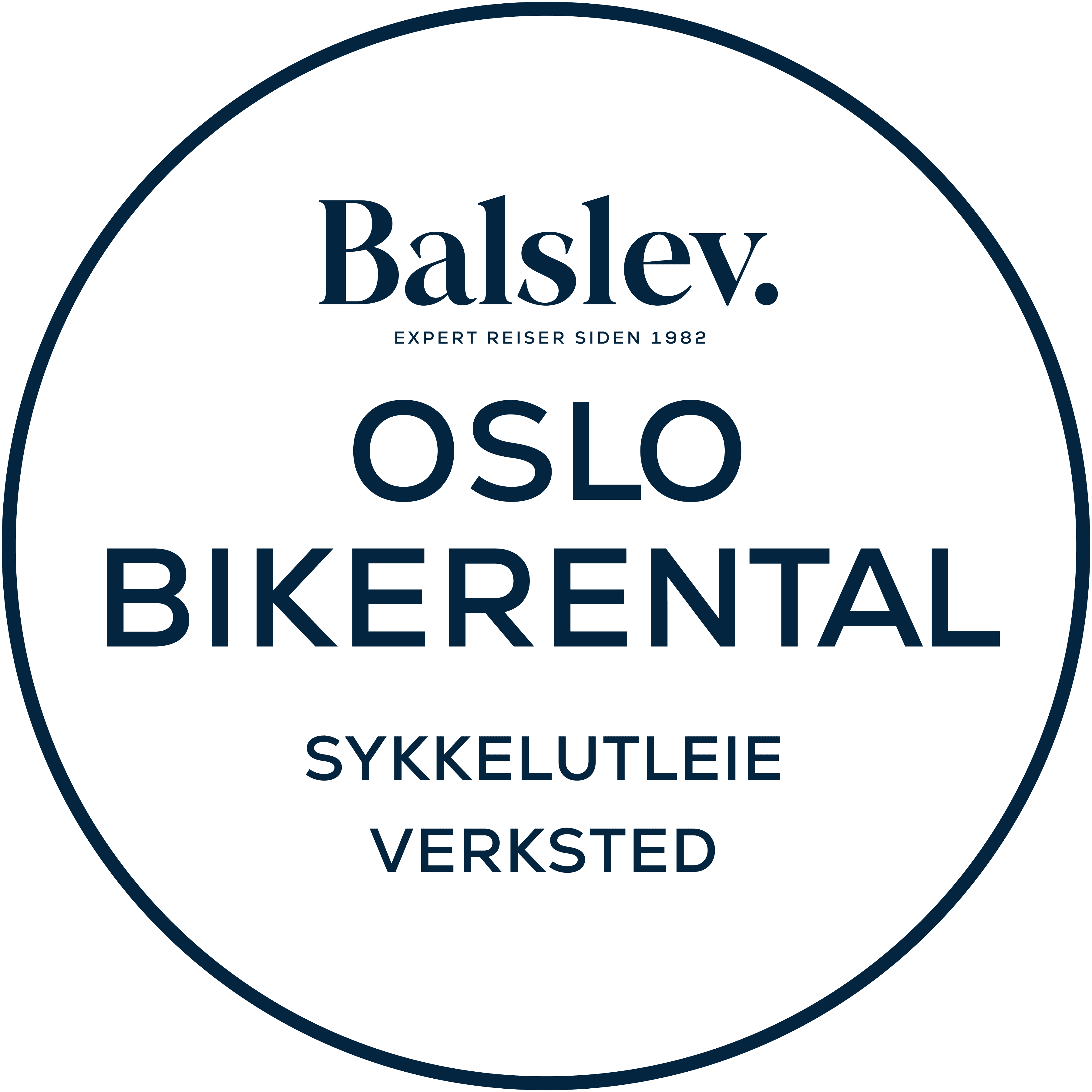 How can we help?
Privacy policy
Privacy statement

Oslo Bike Rental AS wants you as a user to be confident that we safeguard your privacy and process all personal information in accordance with the law.
Personal information

To use the online booking service, you must provide your name, address, telephone number and email. In order to register an order, information about the time of rental and what kind of equipment has been reserved / ordered must also be stored. There is an 18-year age limit on using the service and you must therefore also state your year of birth. When using the service, your order history is saved. This personal information is used to provide the service to you. This personal information is stored as long as you are registered as a user with us. The personal information we have registered is available and can be changed on your site. You can also contact us and request that we remove your personal information or be deregistered from our systems. You will then no longer be able to use the service unless you re-register.

Personal information to third parties

Oslo Bike Rental AS will not sell, exchange, or pass on your personal information. Order information is handled in a system provided by Sharefox.
Payment information
When you order, your card information is stored with the payment provider Stripe to take care of your order. Stripe stores the information in a safe and secure way and is PCI certified. This allows us to handle change of order, cancellation of reservation such as deposit, credit, additional costs incurred by the user (in case of late submission, damage or the like), as well as reduce misuse and waste. Transaction information is stored related to your order, but not the card information. Transaction information will be stored as long as you are registered as a user of the service, cf. section on personal information.

Use of collected information

The personal information collected for these purposes includes both information you provide (name, e-mail address, etc.) and information collected through the use of the service, such as what equipment you rent and position information and technical information about your device and internet connection. . The personal information may be supplemented with available information from third-party actors.

Cookies

When you visit our service, we use various technologies to recognize you as a user and collect data. For example, we use cookies to remember rental dates and equipment. Cookies facilitate the use of service and to provide you with relevant information when you visit our website. They are also used to temporarily store data such as available rental dates, prices and the like.

Through server logs and other tools, we can record information about the device and the connection to our service, including operating system, browser service, IP address, cookies and unique identification files. This information is used in anonymous and aggregated statistics, but can also be linked to your user account. Among other things, the information allows us to adapt the display of our service to the device you use.